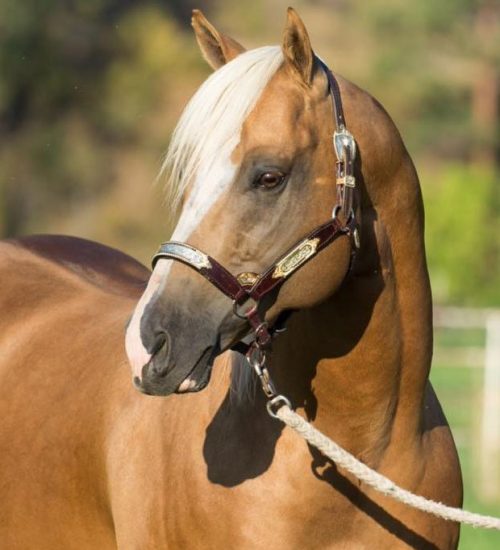 Name:
Guys Casanova Cowboy
Year of Birth:
2010
Color:
Palomino
Height:
15.3 hh
Weight:
1250 lbs
Owner:
Doug & Debbie Willis
Phone:
(250) 295-8353
Standing At:
Princeton, BC
Semen:
On site AI, fresh cooled or frozen shipped
Incentive Eligibility:
CBHI, CBHI Super Stakes, The Breeders Elite, VGBRA, Western Fortunes
GUYS CASANOVA COWBOY has a pedigree packed with industry leaders including sire, FRENCHMANS GUY, HOLLAND EASE and TAKIN ON THE CASH. "Cowboy" is a full brother to GUYS AMBERETTO who amassed $50,000 in barrel racing earnings during his 2015 futurity year. And the greatness does not end there… as a sire he has produced the High Selling yearling at the 2014 CBHI Auction and the 2nd High Seller in 2016! "Cowboy" is the sire of GUYS STORM CLOUD who has a Speed Index of 101, is a 2-year old Stakes Winner with Race Earnings of $10,280. With his first foal crop in 2013 "Cowboy" has surpassed all expectations as a barrel racing sire as well, producing multiple winners at every level including futurities, derbies, rodeos and 1D races!
"Cowboy" is proving to be a versatile sire, throwing good minds, trainability, conformation, and athletic ability, with winning offspring not only in barrel racing but the roping pen as well. He has outstanding crosses on a wide variety of bloodlines and they are all showing very well.
5 panel N/N
Sire: FRENCHMANS GUY (Sun Frost-Frenchmans Lady, Laughing Boy) the Decade's # 1 Leading Living Sire and Living Broodmare Sire of Barrel Horses; Progeny Earnings now exceeding $10+ million!
Dam: AMBER HOLLAND (Holland Ease SI 109/AAAT/ROM/Superior/LTE $361,227/Sire of Corona Cartel-Amber She Fly, Takin On The Cash) SI 88/AA/ROM/LTE $7,382/Dam of GUYS AMBERETTO $50,000 in Barrel Racing Earnings.
2nd Dam: AMBER SHE FLY (Takin On The Cash-Debs Ruler, Scout Leader) SI 80/AA/ROM/Dam of ROM Race/Produced 4-AAA offspring including, LYSSA SHE FLY SI 106/LTE $42,600. Maternal Grandsire, SCOUT LEADER is the son of the outstanding Thoroughbred stallion, BOLD RULER. 1957 USA 3-Year Old Champion/1957 USA Horse of the Year/1958 USA Champion Sprint Horse/1963-1969, 1973 Leading North American Sire/LTE $764,204/Sire of Triple Crown Winner, SECRETARIAT/Grandsire of Triple Crown Winner, SEATTLE SLEW
Stallion Fee: $1200.00 CAD + LFG
Stallion's Website >
Pedigree >
Notable Achievements:
Sire of Multiple 1D Winners and every one of Cowboys starters has earned money!
COWBOYS DASH TA FAME – 1D Winner, 4th CBHI Futurity Super Stakes 2018, 6th in the 2nd go of CBHI Futurity 2018, LTE $15,000+
COWBOYS FAMOUS FAME – 6th in second go, 11th in Average at the Ultimate Barrel Futurity 2018 LTE $3,800+
COWBOYS HOOLIGAN GUY – 1D Winner, Rodeo Money Earner, Arena Record Holder and winner of both goes of the Gooding High School Rodeo 2021. LTE $5,000+
GUYS FANCY LADY – Winner Of 2D Copper Classic Futurity 2018, 7th in CBHI Super Stakes 2018, 1D and Rodeo Winner LTE $6,000+
PASSING JUDGEMENT – Multiple 1D Winner, 2nd Copper Classic Futurity 2018, 3rd in the Average at the Coastal Classic Futurity 2018, 2nd in 2nd go of Bill Robinson Memorial Futurity 2018, LTE $3,500+
GUYS STORM CLOUD – SI 101, 2 year old Stakes Winner, Track LTE $10,280. 1D Money Earner including a 4th place finish in the VGBRA Sweepstakes. Barrel Earnings of $2,500+
LITTLE SEXCEE COWBOY – Ignite The Fire Futurity Champion. 1D Money Earner. LTE of $3,000
PLUS 1D MONEY EARNERS AND WINNERS : Cowgirl Of Honour, Miss Stormy Cowgirl, Dash Ta Cowboy, Classy French Cowboy, Guys French Moon, Guys Cowboy Casanova, The Ronas Fly Guy, Cowboys Whiskey Blurr & High Octane Cowboy