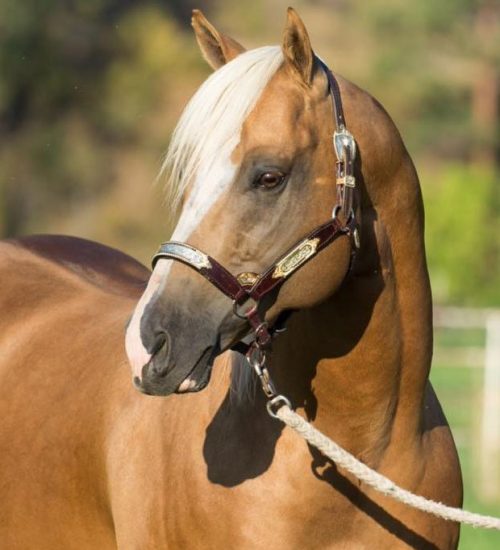 Name:
Guys Casanova Cowboy
Year of Birth:
2010
Color:
Palomino
Height:
15.3 hh
Weight:
1250 lbs
Owner:
Doug & Debbie Willis
Phone:
(250) 295-8353
Standing At:
Princeton, BC (Please request "pin" for directions)
Semen:
On site AI, fresh cooled or frozen shipped
Incentive Eligibility:
CBHI, CBHI Super Stakes, The Breeders Elite, Tomorrow's Legends, VGBRA, Western Fortunes
GUYS CASANOVA COWBOY has progeny earnings of over $280,000 and has a pedigree packed with industry leaders including HOLLAND EASE and TAKIN ON THE CASH. His sire, FRENCHMANS GUY is one of the Decade's Leading Sires and Broodmare Sire of Barrel Horses! Progeny earnings now exceeding $14+ million! Out of Amber Holland SI 88 by Holland Ease SI 109. "Cowboy" is a full brother to GUYS AMBERETTO who amassed $50,000 in barrel racing earnings during her 2015 futurity year.
"Cowboy" is the sire of GUYS STORM CLOUD who has a Speed Index of 101, is a 2–year old Stakes Winner with Race Earnings of $10,280 and over $80,000 LTE in barrel racing including the 2021 CBHI Super Stakes Futurity winner!  
"Cowboy" had the High Selling yearling at the 2014 CBHI auction, 2nd High Seller in 2016 and was the #1 sire in the 2022 CBHI Super Stakes Stallion Service Auction with a winning bid of $4,700!  
With his first foal crop in 2013 "Cowboy" has surpassed all expectations as a barrel racing sire as well, producing multiple winners at every level including futurities, derbies, rodeos and 1D races!  
"Cowboy" is proving to be a versatile sire, throwing good minds, trainability, conformation, and athletic ability, with winning offspring not only in barrel racing but the roping pen as well. He has outstanding crosses on a wide variety of bloodlines and they are all showing very well.  
 "Cowboy" was the 2022 Western Fortunes Leading Jr. Sire as well as the BCFDI Leading Futurity & Derby Sire!  
 5-Panel N/N 
Sire: FRENCHMANS GUY (Sun Frost-Frenchmans Lady, Laughing Boy) one of the Decade's Leading Sires and Broodmare Sire of Barrel Horses; Progeny Earnings now exceeding $14+ million!
Dam: AMBER HOLLAND (Holland Ease SI 109/AAAT/ROM/Superior/LTE $361,227/Sire of Corona Cartel-Amber She Fly, Takin On The Cash) SI 88/AA/ROM/LTE $7,382/Dam of GUYS AMBERETTO $50,000 in Barrel Racing Earnings.
2nd Dam: AMBER SHE FLY (Takin On The Cash-Debs Ruler, Scout Leader) SI 80/AA/ROM/Dam of ROM Race/Produced 4-AAA offspring including, LYSSA SHE FLY SI 106/LTE $42,600. Maternal Grandsire, SCOUT LEADER is the son of the outstanding Thoroughbred stallion, BOLD RULER. 1957 USA 3-Year Old Champion/1957 USA Horse of the Year/1958 USA Champion Sprint Horse/1963-1969, 1973 Leading North American Sire/LTE $764,204/Sire of Triple Crown Winner, SECRETARIAT/Grandsire of Triple Crown Winner, SEATTLE SLEW
Stallion Fee: $1,500.00 CAD + LFG
Stallion's Website >
Pedigree >
Notable Achievements:
Sire of Multiple 1D Winners and every one of Cowboys starters has earned money!
Progeny Earnings of almost $200,000 including one Stakes Winner, CBHI Super Stakes Futurity Champion, Royal Crown Open Team Roping Heading Futurity Champion as well as numerous 1D Winners and Pro Rodeo Money Earnings!
COWBOYS DASH TA FAME – 1D Winner, 4th CBHI Futurity Super Stakes 2018, 6th in the 2nd go of CBHI Futurity 2018, LTE $15,000+
COWBOYS FAMOUS FAME – 6th in second go, 11th in Average at the Ultimate Barrel Futurity 2018 LTE $3,800+
COWBOYS HOOLIGAN GUY – 1D Winner, Rodeo Money Earner, Arena Record Holder and winner of both goes of the Gooding High School Rodeo 2021. LTE $5,000+
GUYS FANCY LADY – Winner Of 2D Copper Classic Futurity 2018, 7th in CBHI Super Stakes 2018, 1D and Rodeo Winner LTE $6,000+
PASSING JUDGEMENT – Multiple 1D Winner, 2nd Copper Classic Futurity 2018, 3rd in the Average at the Coastal Classic Futurity 2018, 2nd in 2nd go of Bill Robinson Memorial Futurity 2018, LTE $10,000+
GUYS STORM CLOUD – SI 101, 2 year old Stakes Winner, Track LTE $10,280. Futurity & 1D Money Earner including a 4th place finish in the VGBRA Sweepstakes. Barrel Earnings of $80,000+ and the 2021 CBHI Super Stakes Futurity winner
LITTLE SEXCEE COWBOY – Ignite The Fire & The Big Bang Futurity Champion. Pro Rodeo & 1D Money Earner. LTE of $58,000
PLUS 1D MONEY EARNERS AND WINNERS : Cowgirl Of Honour, Miss Stormy Cowgirl, Dash Ta Cowboy, Classy French Cowboy, Guys French Moon, Guys Cowboy Casanova, The Ronas Fly Guy, Cowboys Whiskey Blurr & High Octane Cowboy
Follow "Cowboy" & #TEAMCOWBOY on Facebook & Instagram