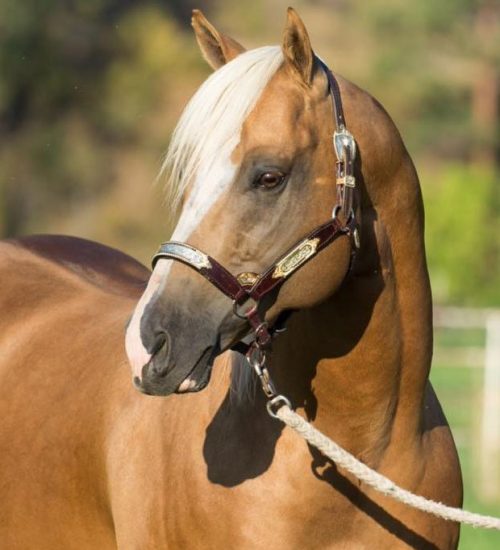 Name:
Guys Casanova Cowboy
Year of Birth:
2010
Color:
Palomino
Height:
15.3 hh
Weight:
1250 lbs
Owner:
Wildwood Ranches
Phone:
(250) 497-8452
Standing At:
Okanagan Falls, BC
Semen:
AI, Shipped Cooled, Frozen
Incentive Eligibility:
CBHI, CBHI SS, VGBRA, Western Fortunes
First foal crop 2013
"Cowboy" is by the decade's # 1 Leading Living Sire and the Living Broodmare Sire of Barrel Horses Frenchmans Guy! Progeny earnings now exceeding $10+ million!
Out of Amber Holland SI 88 by Holland Ease SI 109.
"Cowboy" is a full brother to Guys Amberetto – 2015 Futurity Earnings of $50,000.00!
"Cowboy" had the high selling yearling at the 2014 CBHI auction and the 2nd high seller in 2016!
Stallion Fee: $1200.00 LFG
Stallion's Website >
Pedigree >
Notable Achievements:
Sire of Multiple 1D Winners and every one of Cowboys starters has earned money.
COWBOYS DASH TA FAME – 1D Winner, 4th CBHI Futurity Super Stakes 2018, 6th in the 2nd go of CBHI Futurity 2018, LTE $7,400+
COWBOYS FAMOUS FAME – 6th in second go, 11th in Average at the Ultimate Barrel Futurity 2018
COWBOYS HOOLIGAN GUY – 1D Winner, 3rd in the 3D Of Glow Lot Race 2018, LTE $3,300+
GUYS FANCY LADY – Winner Of 2D Copper Classic Futurity 2018, 7th in CBHI Super Stakes 2018, LTE $4,300+
PASSING JUDGEMENT – Multiple 1D Winner, 2nd Copper Classic Futurity 2018, 3rd in the Average at the Coastal Classic Futurity 2018, 2nd in 2nd go of Bill Robinson Memorial Futurity 2018, LTE $3,500+
GUYS STORM CLOUD (2-year old) – SI 101, Stakes Winner, LTE $10,28