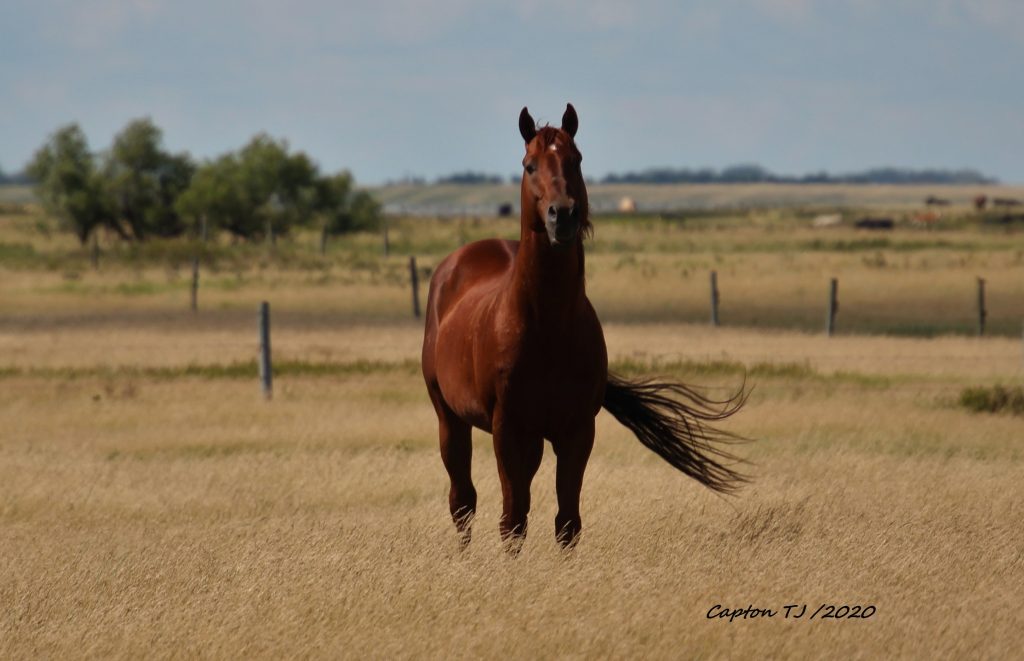 Name:
Capton TJ
Year of Birth:
2007
Color:
Sorrel
Height:
15.0 hh
Weight:
1100 lbs
Owner:
T.R. Bennie
Phone:
(204) 673-2607 Cell # (204) 522-5049 or (204) 264-0473
Standing At:
B = Ranch Waskada, Manitoba
Semen:
AI-Cooled
Incentive Eligibility:
Western Fortunes
CAPTON TJ is unraced due to an eye injury. This beautiful stallion has a black type pedigree packed with speed!
A true gentleman with a great disposition. He is very athletic with that long reach and fluid movement that everyone is looking for! He has excellent confirmation, big bone, is correct and has the speed, looks, mind and the talent of a champion with he is passing on to his offspring! His foals will be able to go in any direction including, to the racetrack, barrel pen, ranch horse, rodeo or just be a great kids horse! You pick!!
Sire: FREDRICKSBURG (Mr Jess Perry-Fearless Freda, Dash For Cash) Deceased/SI 109/LTE $369,304/2005 AQHA Champion Aged Stallion. Was tragically lost in the 2006 JEH Stallion Station fire.
Dam: ADRIANNA (Takin On The Cash-A Special Endeavor, Special Effort) SI 101/AAAT/ROM. By Triple Crown Winner, SPECIAL EFFORT and out of A SPECIAL ENDEAVOR, SI 92/AAA/ROM. ADRIANNA is a producer of has race winners and always passes her kind demeanour on to her progeny.
Stallion Fee: $600.00 CAD + Cute Fee
Stallion's Website >
Pedigree >